Johnny Depp For J.K. Rowling's Fantastic Beasts Sequel
2 November 2016, 12:20 | Updated: 2 November 2016, 12:23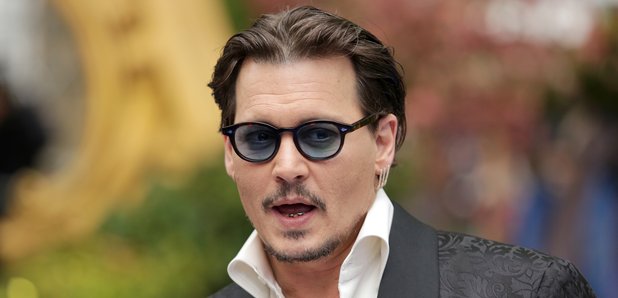 The Pirates of the Caribbean star will reportedly co-star in the upcoming film, but not everyone is happy about it.
Johnny Depp is set to star in the sequel to the Harry Potter spin-off, Fantastic Beasts, sources have confirmed.
As Deadline.com reports, the Fear and Loathing actor will co-star alongside Eddie Redmayne in the film, who will reprise his role of Newt Scamander.
The first in the franchise - which is written by J.K Rowling and inspired by her book of the same name - is directed by Potter veteran David Yates, and is out this month.
Depp is definitely a pro when it comes to playing eccentric characters, so entering the magical world of witchcraft and wizardry shouldn't be a problem for the star.
However, reactions to the news have been mixed to say the least. Some are excited to see the Pirates Of The Caribbean actor in the role.
Johnny Depp in the wizarding world
Oh yes I'm ready

— messi (@fangirlish21) November 2, 2016
However, others are less than enthused about the news, and have even hinted at reports surrounding the actor's marriage to Amber Heard.
If Johnny Depp could just not be a part of my favourite thing in the world that'd be great. pic.twitter.com/noDg2QY5Ct

— Joyce (@joycevherck) November 2, 2016
johnny depp pic.twitter.com/wcXAcT3Qof

— victória (@foofightin) November 2, 2016
One Twitter user even suggested his fellow pirate Orlando Bloom should have been cast for the role instead:
HEY.
GUESS WHO IS BRITISH AND MAGICAL AND SHOULD HAVE BEEN IN FANTASTIC BEASTS INSTEAD OF JOHNNY DEPP?
YOU TOOK THE WRONG PIRATE. pic.twitter.com/tHwfd7OGLi

— (@LegolasWayne) November 2, 2016
Set some 70 years before Harry and co. find themselves at Hogwarts, the screenplay's first outing is proving to be one of the most eagerly anticipated films of the year, with Potter fans everywhere dusting off their wizarding cloaks.
Fantastic Beasts and Where to Find Them will be released in UK cinemas on the 18 November 2016.