When J.K. Rowling Reviewed Violent Femmes' Debut Album...
31 July 2018, 12:57 | Updated: 31 July 2018, 12:58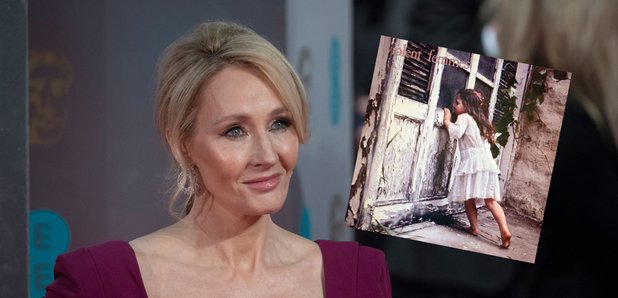 Celebrate the author and her most famous fictional character's birthday by reminding yourself what she thinks of the band's eponymous LP.
Back in 2016, J. K. Rowling turned her hand to a to a spot of music criticism.
As reported by NME, the Harry Potter author reviewed Violent Femmes' eponymous debut for Ruth and Martin's Album Club, and she didn't hold back.
Having never heard the 1983 classic before - which includes singles Blister In The Sun, Add It Up and Gone Daddy Gone - Rowling wasn't exactly sold on her first listen.
In fact, she hated lead singer Gordon Gano's voice so much, she compared his "upper register" to "a bee in a plastic cup".
Listen to Blister In The Sun, here:
However, by the time she'd heard the album a few times, the writer famous for giving us the likes of Hermione Granger and Ron Weasley has had a complete turn around.
Speaking about revisiting the record, she writes: "This is weird. The vocalist is actually, um… good. Where did the bloke I heard yesterday go?"
She adds: "On the third listen, I realised that I loved the album. Before I knew it, I was listening to it over and over again. Only then did I let myself look at their Wikipedia page."
Rowling ended up giving their debut a strong 8.5 out of 10, which is pretty respectable for a complete Violent Femmes novice.
Explaining how the band managed to pass her by, she wrote: "I turned 18 the year this album came out, but I was obsessed with The Beatles at the time."
Watch the official video for Gone Daddy Gone below:
Lead photo credit: John Phillips/Getty Images/Press