Jimmy Page: Led Zeppelin Will Probably Never Play Live Again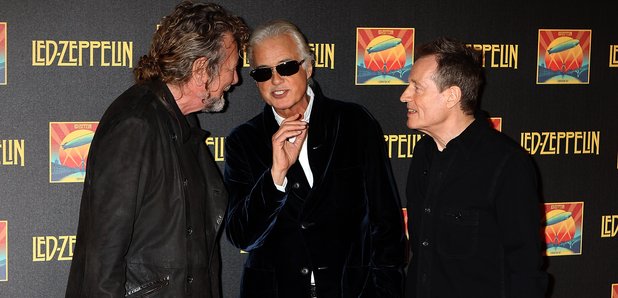 But Page is hoping to start a new career spanning band!
Speaking NME, Page has said that it's looking very unlikely that we'll see another Led Zeppelin reunion. "I don't think it looks as though that's a possibility or on the cards, so there's not much more I can say about that. I'm not going to give a detail-by-detail account of what one person says or another person says. All I can say is it doesn't look likely, does it?"

There has been a lot of back and forth Page and Robert Plant lately, although most of it via the papers.
Page did, however, suggest that he may form a new band and play music from across his whole career. "I haven't put them together yet but I'm going to do that next year. If I went out to play, I would play material that spanned everything from my recording career right back to my very, very early days with The Yardbirds. There would certainly be some new material in there as well."

The last time Led Zeppelin reformed was in 2007 for a one-off tribute to Atlantic Records' Ahmet Ertegun at London's O2 Arena.