Jimmy Eat World: You Need To Forget It's A Business To Survive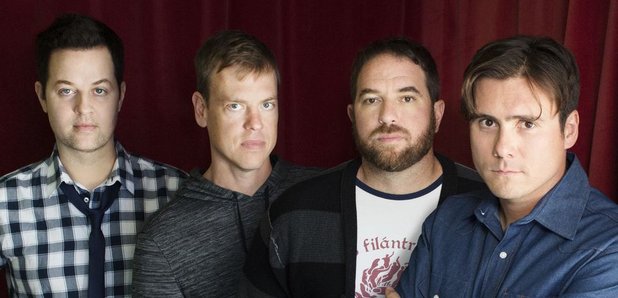 In 2013 Jimmy Eat World celebrate two decades of being a band and have been sharing their secret to success with Radio X.
Their self-titled debut album was released in 1994 but their big break came with 2001's Bleed American.

In June Jimmy Eat World released eighth studio album Damage.

Speaking at an intimate gig in front of just 30 people at our London studios, as part of Radio X Presents with Ford SYNC, the band shared their tips for a long career in the music industry.

"Forget there is a business around you, I think. There is a lot of stuff you can't control so focussing on your work is just the most important thing," frontman Jim Adkins told Radio X's Danielle Perry.

"Being proud of your work is the only guarantee in this crazy thing."

Jimmy Eat World supported Kings of Leon at iTunes Festival last week - you can watch their performance again here
Frank Turner is the next artist to be involved in Radio X Presents with Ford SYNC.
The folk-rock hero is set to play to just 180 people at the Monarch in Camden, North London on Monday September 30.
You can win tickets right here!