Jared Leto To Star As Andy Warhol In New Biopic
21 September 2016, 12:10 | Updated: 21 September 2016, 12:14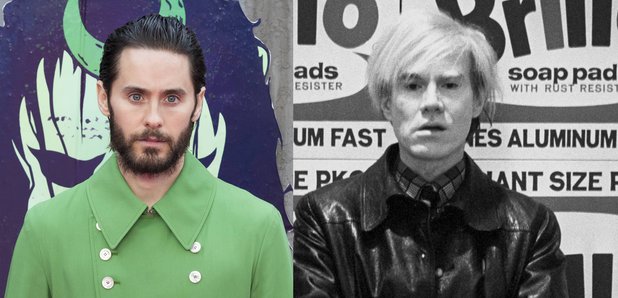 The Suicide Squad star will also share producing duties in the upcoming film.
Jared Leto is set to star in a new Andy Warhol biopic.
According to The Hollywood Reporter, the Suicide Squad star will co-produce the film alongside Michael De Luca, whose credits include The Social Network and Captain Phillips.
Meanwhile the screenplay for the film, which will be entitled Warhol, is set to be written by Terence de Winter, the creator of Boardwalk Empire and writer of The Wolf Of Wall Street.
Warhol - who was a leading figure of the Pop Art movement in the '60s - died in 1987 from cardiac arrhythmia following a gallbladder operation.
The artist, famous for his Campbell's Soup Cans, has been portrayed in various films, including Factory Girl, which followed the life of Edie Sedgwick.
See the trailer to Factory Girl, where Warhol is played by Guy Pearce, below:
David Bowie also played Warhol in Basquiat, which followed the life of the American graffiti artist, who Warhol collaborated with and took under his wing.
David Bowie was very much influenced by the artist, writing an eponymous ode to him on his 1971 Hunky Dory album.