Jared Leto: A Fan Sent Me An Ear
22 March 2013, 18:27 | Updated: 8 August 2013, 15:59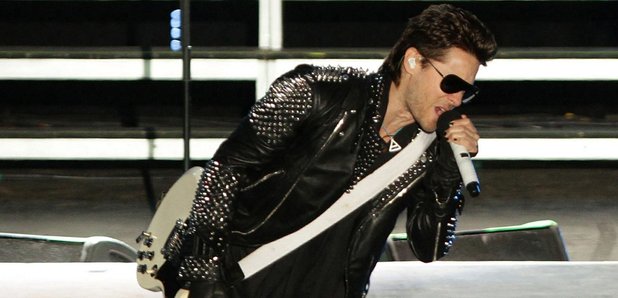 30 Seconds To Mars fans are quite keen, it would seem. Frontman Jared Leto has been telling Radio X about the weirdest "gift" he's ever received from a fan… a human ear.
Speaking to Radio X's Phil Clifton, the musician and actor paid homage to the band's fans, who call themselves The Echelon. "The fans are an incredibly committed and passionate group of people. Going to a show is kind of like visiting Japan, you expect gifts on your arrival. You get all kinds of wonderful things."
However, not all of them are so wonderful.
"Someone cut their ear off once and sent it to me, that was very strange. A whole ear. The Van Gogh move. The note just said, are you listening? I never knew who it was, who's missing their ear out there. I poked a hole in it and wore it as a necklace!"
He's joking, of course. "Just don't put your entire body in a case and send it to us."
Jared also spoke to Radio X about the band's new album Love, Lust, Faith And Dreams, sending their music into space. Listen to the whole interview below.