WATCH: James Corden Talks George Michael And How He Inspired Carpool Karaoke
5 January 2017, 10:48 | Updated: 5 January 2017, 17:54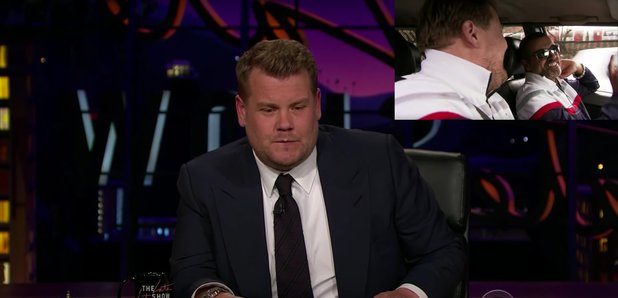 The Late Late Show host paid tribute to the icon, who sadly passed away this Christmas.
James Corden has reflected on George Michael, following his sad passing this Christmas.
Returning from his festive break, The Late Late Show host reminisced about the first time he was introduced to the Freedom star, and credited him for inspiring their now infamous segment.
Corden also revealed that Mariah Carey only agreed to do Carpool Karaoke after seeing a clip of George Michael, to which she said: "If it's good enough for George, it's good enough for me".
Watch the actor, comedian and presenter reflect on his experience with the late icon:
Speaking to the audience, Corden said: "I was in London for Christmas and I had the best time, but there was some really sad news over Christmas that hit me really hard - and I know it hit you really hard Reg (Reggie Watts)... the passing away of George Michael."
He added: "I feel like I've loved George Michael as long as I've loved music and I know a lot of his fans feel the same."
Explaining how he came to work with the Wham! singer for Comic Relief in 2011, Corden revealed: "I was lucky enough back in 2011 to meet George and spend some time with him because he very kindly agreed to do a sketch for Comic Relief..."
He added: "We'd come up with this idea to have me and George Michael singing in a car. And it was the first time I'd ever sung in a car with anybody, and it's become quite a big part of my life now, and he really inspired it."
Photo: YouTube/The Late Late Show with James Corden