Jack White, Laura Marling and Jarvis Cocker to feature on Beck's Song Reader
9 July 2014, 12:07 | Updated: 9 July 2014, 14:43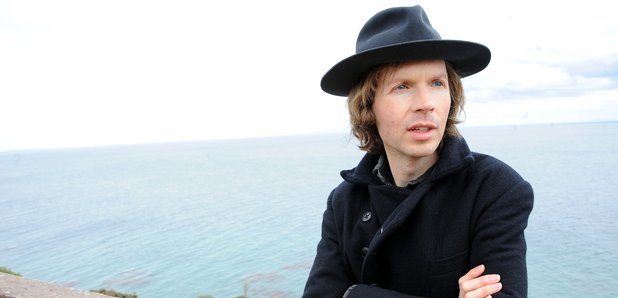 It looks like Beck is finally putting together an actual official recording of 2012's Song Reader, with some famous friends.
The 'album' was originally released as sheet music so that fans could perform it themselves. The less musically gifted among us have had to make do with a handful of live performances of Song Reader or the variety of online interpretations by Beck's many followers.
However, Song Reader is now going to get a more traditional release. Warby Parker/Capitol Records are releasing a compilation album, produced by Beck and Randall Poster, who known for his music supervision work with director Wes Anderson.
"Like a kid getting a special package in the mail and opening it up with anticipation, these interpretations of songs from the Song Reader book have surpassed what I could have imagined when putting the book together," Beck commented.
"The book addressed the idea of a song in its most elemental form, letting others give it a voice. It amazes me to hear how these musicians have made the songs their own and in the process revealed that the interpretation is the living breathing soul of the piece. These interpretations have made the book something new --- something better."
The 'all-star' album version of Song Reader is out in the UK 28 July.
Song Reader tracklisting:

1. Moses Sumney – Title of this Song
2. Fun – Please Leave A Light On When You Go
3. Tweedy – The Wolf is on the Hill
4. Norah Jones – Just Noise
5. Lord Huron – Last Night You Were A Dream
6. Bob Forrest – Saint Dude
7. Jack White – I'm Down
8. Beck – Heaven's Ladder
9. Juanes – Don't Act Like Your Heart Isn't Hard
10. Laura Marling – Sorry
11. Jarvis Cocker – Eyes That Say "I Love You"
12. David Johansen – Rough On Rats
13. Jason Isbell – Now That Your Dollar Bills Have Sprouted Wings
14. The Last Polka – Marc Ribot
15. Eleanor Friedberger – Old Shanghai
16. Sparks – Why Did You Make Me Care?
17. Swamp Dogg – America, Here's My Boy
18. Jack Black – We All Wear Cloaks
19. Loudon Wainwright III – Do We? We Do
20. Gabriel Kahane with Ymusic – Mutilation Rag