Jack Daniel's release Motörhead bottle in tribute to Lemmy
18 January 2016, 16:32 | Updated: 21 January 2016, 09:55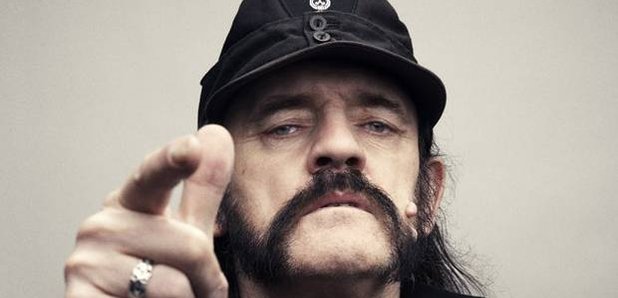 The whiskey company have paid homage to Motörhead and their frontman.
Jack Daniel's have released a special Motörhead bottle in honour of the rockers and their late frontman Lemmy.
The Ace Of Spades singer was known for loving a JD and coke, and after the news of his death on 28 December 2015, a petition was launched to rename Jack Daniel's and Coke to a "Lemmy" which gained over 44,000 online signatures.
While the brand have kept their famous name, they have honoured the rock star by releasing a special Motörhead branded bottle which celebrates the band's 40 years together.
Jack Daniel's honored Lemmy with a Motörhead signature whiskey https://t.co/zDM6UzkJ3c pic.twitter.com/iorxzOH52X

— UPROXX (@UPROXX) January 16, 2016
According to Uproxx, the first batch leaked early on The Atlantic City Bottling Company's website and very quickly sold out.
Though the item has since been removed, BroBible reports the description read: "Motörhead's hand selected batch of Jack Daniels® Single Barrel Select whiskey celebrates 40 years of the loudest rock band on this planet.
"Once a privileged reserve only for the Jack Daniel's Master Distiller – exploring the nuances of whiskey from a single barrel. Today, connoisseurs around the world can savor this experience on their own.
"We have selected one that is dark, oaky, but still some corn and sweetness with that signature Jack smooth charcoal smoky finish
"Raise a glass and celebrate with Motörhead and their ol' friend Jack."
Ian "Lemmy" Kilmister died on 28 December, following a short battle with an aggressive form of cancer.
According to reports, the star was only told he had an illness just two days before his death on Boxing Day. Lemmy had just celebrated his 70th Birthday on 24 December - Christmas Eve.
A milk advert from Lemmy surfaed on YouTube following his death, which sees the Motörhead frontman deliver lines after walking out of a bar.
In this version, which re-edits the ad with one of Lemmy's improvised outtakes, the Ace Of Spades singer says: "I don't drink milk, and I never will. You assholes."
Lemmy's memorial service took place on Saturday 9 January 2016. Watch it in full below: