Jack Black Confirms New Tenacious D Album Is Still "In The Works"
3 February 2016, 10:34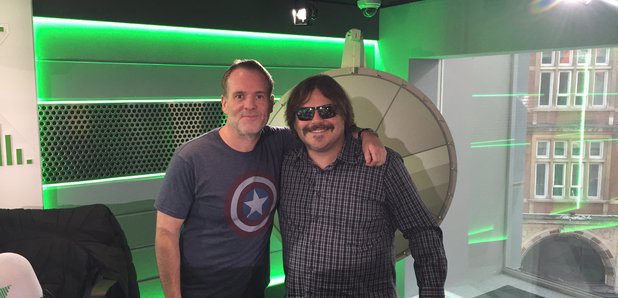 The star talked about his new Goosebumps role and revealed the duo were still "planning their next escapade".
Jack Black first announced a new Tenacious D album in 2015, but has teased that it might be coming to us very soon.
The star talked to Chris Moyles about his upcoming Goosebumps film, and revealed the duo were still "going strong" and "planning their next escapade".
Asked by Chris how "the D" were - referring to his duo with Kyle Gass - he replied: "The D is going strong. We're hiding in the shadows. Planning our next escapade.
"We got a new album in the works."
He added: "We've also got a new animated show that we're working going on... A Little post-apocalyptic tenacious adventure.
Jack and Chris also joked about starting very own chain of experimental restaurants. You can watch the video below.
Tenacious D's upcoming record follows 2001's self-titled debut, 2006's The Pick Of Destiny and 2012's Rize Of The Fenix.
Goosebumps is released in UK cinemas on 5 February.