Iron Maiden Launch Beer
13 March 2013, 14:00 | Updated: 9 August 2013, 15:32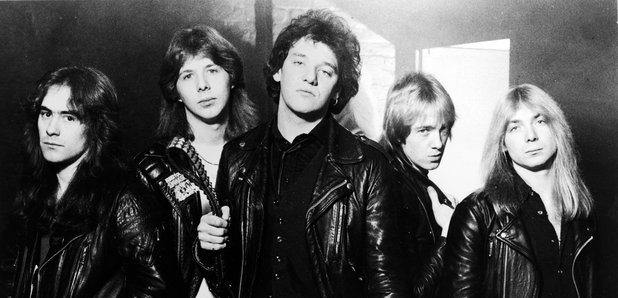 Heavy metal legends Iron Maiden have launched their own beer.
The cask ale - called Trooper after the Iron Maiden hit - is 4.7 per cent alcohol.
Bruce Dickinson played a major role in "developing the unique flavour of the beer" which meant "ongoing visits to Robinson's brewery in Stockport".
"I'm a lifelong fan of traditional English ale; I thought I'd died and gone to heaven when we were asked to create our own beer," the frontman commented.
"I have to say that I was very nervous: Robinsons are the only people I have had to audition for in 30 years. Their magic has been to create the alchemical wedding of flavour and texture that is Trooper. I love it."
It will be available to buy at this summer's Download festival which they're headlining in June as well as on ironmaidenbeer.com from May.