Watch An Irish Wedding Party Mosh To Rage Against The Machine's Killing In The Name
5 May 2016, 12:54 | Updated: 5 May 2016, 13:16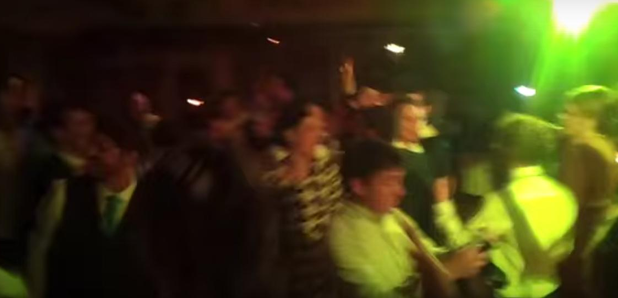 See the moment the dance floor turned into a full-on mosh pit in Straffen, Ireland.
Irish weddings have a reputation for being lively, but when Emily Spaven got married to David Sharkey in Straffen, Ireland last month, they took things up a notch.
According to the Metro, the happy couple booked wedding band, The Seducers, for the big day with all the usual favourites planned.
But a few weeks before the wedding, they decided to ask the band to add Rage Against The Machine's Killing In The Name to their repertoire, as a special surprise to their wedding guests.
Not only did their wedding party rise to the occasion by dancing to the track, but they started a mosh pit too.
Watch the moment it all kicked off below:
Speaking to the Metro, newly married Emily Sharkey (formerly Spaven) said: "It was crazy. A full-on mosh pit formed on the dance floor – David was crowd surfing and everything."
She concluded: "It was just the perfect day, from start to finish, but rocking out to some Rage Against The Machine was definitely one of my highlights".
See Emily on the big day below:
Picture: YouTube/Emily Spaven