WATCH: Irish Dad Pranks Clueless Son When "Teaching" Him How To Use A Hoover
6 April 2016, 13:31 | Updated: 25 April 2016, 13:26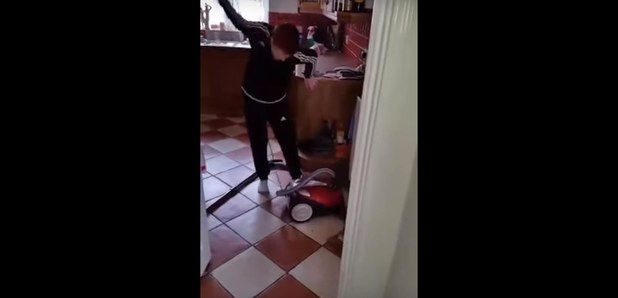 Watch the young man attempt to start the vacuum cleaner in a novel way.
A clip of a Northern Irish dad giving his son "instructions" on how to turn on a hoover is trending, and with good reason.
The video - uploaded to YouTube by Meanwhile In Ireland - sees the joker manage to convince his son to tug at the vacuum cleaner's power chord like a petrol-powered lawn mower.
He finally puts him out of his misery and shows him how to plug it in, though.
Watch the hilarious clip below:
Classic!
We bet he knows how to turn on his X Box, though...