Interpol, Cribs and La Roux confirmed for NME Awards shows
25 November 2014, 12:10 | Updated: 26 November 2014, 11:36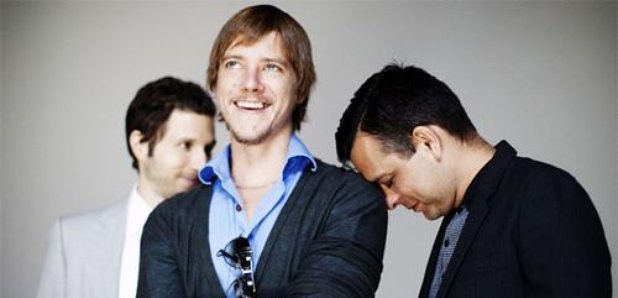 The line-up for the NME Awards Shows 2015 has been announced and it boasts some top names.
Acts including Interpol, The Cribs, La Roux, Peace, Kele and Darlia have been confirmed to play London shows as part of the annual series of gigs, run in association with Austin, Texas.

The shows see some big names playing unusually intimate venues: La Roux kicks things off with a show at KOKO on 3 February, while Interpol rock the Forum on the 17 February.

Other acts performing will include The Pains Of Being Pure At Heart, Twin Peaks, Honeyblood, Childhood and Happyness.

Hotly-tipped American band The Districts are also on the line-up and will likely attract a pumped-up crowd given their raucous live shows and early comparisons to Mumford and Sons and Kings of Leon.


NME Awards Shows 2015

3 February 2015 La Roux, KOKO
3 February 2015 The Districts, 100 Club
4 February 2015 Happyness, Birthdays
5 February 2015 Dolomite Minor vs Baby Strange, Electrowerkz
5 February 2015 Childhood, XOYO
6 February 2015 Kele, Islington Assembly Hall
9 Februaryeb 2015 Peace, Heaven
11 February 2015 Honeyblood, Oslo
12 February 2015 The Cribs, Electric Ballroom
16 February 2015 The Pains of Being Pure At Heart, Electric Ballroom
17 February 2015 Interpol, Forum
17 February 2015 Twin Peaks, 100 Club
17 February 2015 Darlia, The Garage
Tickets are on general sale from 9am on 28 November, with pre-sale open from 26 November here.