Inspiral Carpets' Craig Gill Suffered From "Unbearable" Tinnitus
8 May 2017, 11:23 | Updated: 8 May 2017, 16:24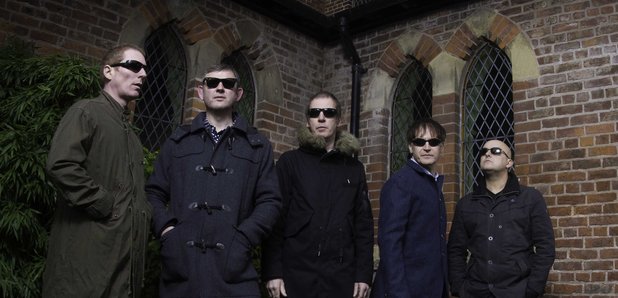 The drummer's wife tells a court that the musician's hearing had deteriorated in the weeks leading up to his suicide.
A court has heard how Inspiral Carpets drummer Craig Gill took his own life last year.
The 44 year-old father of three was found hanging at his home in Saddleworth in November 2016, but police explained that there was nothing to suggest his death was "premeditated or preplanned".
Gill's wife Rose Marie told an inquest in Heywood, Greater Manchester that the musician had no history of depression, but that he had been suffering from "unbearable" tinnitus in the weeks leading up to his suicide which had caused anxiety and insomnia.
Mrs Gill explained that she had taken her family to see a children's TV show being recorded at MediaCityUK in Salford on Friday 18 November, but Craig decided not to attend the show when they arrived. She found his body when they returned home.
The Manchester Evening News reports that the drummer had suffered from hearing problems since his teenage years, but the problem had worsened in the last decade.
Detective Inspector Ian Harratt of Greater Manchester Police's Oldham Division told the court, ""There was nothing to suggest that this was premeditated or preplanned. It appeared to me to be something completely out of the blue."
Senior Coroner Joanne Kearsley recorded an open verdict as the court could not prove "beyond all reasonable doubt" that Gill had intended to kill himself.
Mrs Gill paid tribute to her husband, saying: "Craig was a devoted father, husband, son, brother and band member. Anyone fortunate enough to have known him would understand how passionate he was about life and the lives of those close to him."
She also took the opportunity to raise awareness of men's mental health.
"Through Craig's love of music and being in Inspiral Carpets you would have heard his amazing drums being played. The next time you do, or hear any drums being played loud, take the opportunity to be loud about how you are feeling and share your thoughts with others."