Inspiral Carpets collaborate with John Cooper Clarke
13 June 2014, 09:00 | Updated: 12 October 2014, 19:42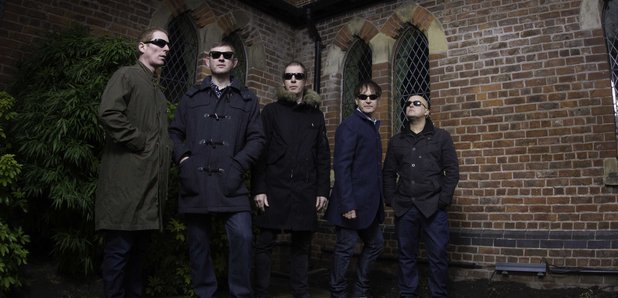 As previously reported, Inspiral Carpets have been recording and mixing their first studio album in twenty years, which will boast twelve new songs… and the band have a very special guest star lined up for one of them.
Radio X can now exclusively reveal that one new track, Let You Down, boasts a unique collaboration with one of Britain's most celebrated poets of all time, John Cooper Clarke.
HAVE A SNEAK PREVIEW OF JOHN COOPER CLARKE'S APPEARANCE ON LET YOU DOWN BY INSPIRAL CARPETS


The Bard of Salford has been enjoying a renaissance of late, with Arctic Monkeys using his poem I Wanna Be Yours as a lyric on their recent album AM, and making a guest appearance on Have I Got News For You.

Inspirals keyboardist - and Radio X Manchester Drivetime presenter - Clint Boon explained how the collaboration had come about.

"Inspiral Carpets have always enjoyed doing unusual collaborations - we did the famous I Want You single with Mark E. Smith and another one with rappers Collapsed Lung, covering Black Sabbath's Paranoid.

"When it came to putting the new album together, we recrored the track Let You Down. There's an amazing middle eight section where we just jammed, Doors-style. Somebody suggested it would sound brilliant with John Cooper Clarke on it. So I got him into Radio X Manchester on afternoon to record it and it turned out brilliantly - proper goose-bumps.

"He's such a legend because his view of the world and social commentary is second to none. He's at his peak now - I saw him recently and he's equal parts Bob Dylan and Russell Brand, so contemporary. Stunning to watch. Our collaboration is one of our proudest moments."

The new album – which will be entitled simply Inspiral Carpets – is scheduled for release on Cherry Red Records in late September 2014.

The LP is preceded by a brand new single, Spitfire, which will be issued at the end of August.

Last Friday, 6 June, the Inspirals played Manchester's Band On The Wall for Radio X's First Friday.

The show was filmed for release on CD-DVD later this year and kick starts a busy summer for the Inspirals, including a performance this weekend at the Isle Of Wight Festival and T In The Park on 13 July.

Inspiral Carpets tour dates:

Friday 18 June: AZZANO X PORDENONE FESTIVAL, ITALY
Friday 11 July BEDFORD CORN EXCHANGE
Saturday 12 July FROME FESTIVAL
Sunday 13 July T IN THE PARK Radio 1 Stage
Friday 25 July: PALMFEST, REUS, SPAIN
Thursday 25 September: CIRCOLO DEGLI ROME CLUB, ITALY