Iggy Pop To Tell Story Of The Stooges In New Book Total Chaos
26 April 2016, 18:00 | Updated: 26 April 2016, 18:11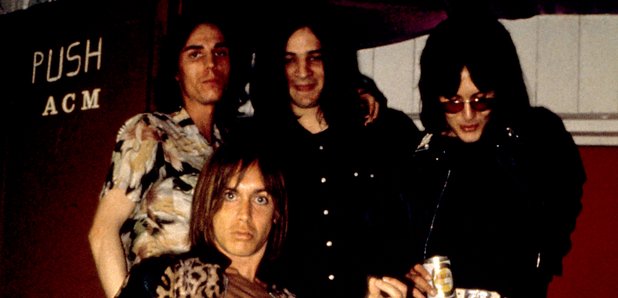 The "candid," "bare-all" biography will be released through Jack White's Third Man Books.
Iggy Pop has revisited the story of The Stooges for new book Total Chaos: The Story Of The Stooges - As Told By Iggy Pop.
According to The Guardian, the Search And Destroy rocker has not penned the book himself, but author Jeff Gold and contributor Johan Kugelberg - who interviewed Pop in his Miami home - have written it in The Stooges frontman's own words.
The title, which will tell the "almost unbelievable tale" of the band, is set to be released through Jack White's Third Man Books, and includes contributions from The White Stripes singer, as well as Joan Jett and Johnny Marr.
"It was a rare privilege to sit with Iggy as he downloaded the story of the Stooges," said Gold. "He's an incredible storyteller with a fantastic memory and a great sense of humour, and he held nothing back."
Total Chaos is set for release in winter 2016.
Meanwhile, Pop is busy touring the Post Pop Depression, his latest solo album and collaboration with Queens Of The Stone Age's Josh Homme.
Listen to a sample of the album below: