Iggy Pop Reveals His Little Friend On Instagram And It's A Biggy...
8 April 2016, 10:52 | Updated: 8 April 2016, 11:55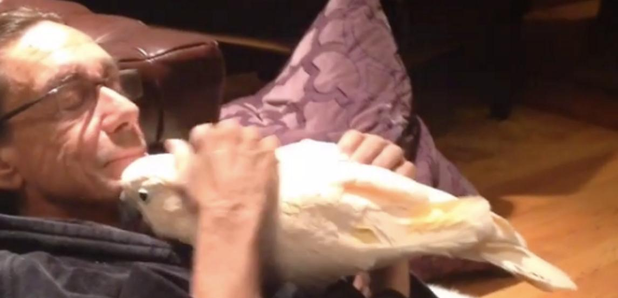 The Lust For Life rocker has a lot of love for his Moluccan cockatoo.
Iggy Pop has an Instagram for his pet cockatoo, and its the sweetest thing ever.
The Moluccan - who is delightfully called Biggie Pop - seems to be adored by The Stooges frontman, who does everything from give it hugs and kisses to treating it to its own acoustic sessions.
See the happy couple's adorable Instagram pics and videos below:
Here's Iggy and Biggy listening to Curtis Mayfield:
The salmon-crested bird is clearly loving Pop's latest work on Post Pop Depression:
We wonder how many birds can say they've been treated to a private acoustic session?
Gardenia's giving Biggy plenty of food for thought.
And it looks like the pink and white cockatoo also comes in handy for giving Iggy a drive shave.
Despite the account only having 6 posts that reach as far back as two weeks, it already has a respectable 6,164 followers.
That's pretty Biggy.
Isn't social media great?
Pictures: Instagram/Iggy Pop