Iggy Pop To Feature On Kylie Minogue's Christmas Album
2 October 2015, 13:47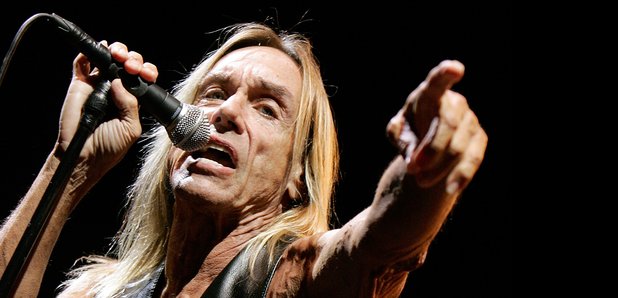 Pop music queen Kylie Minogue is set to release a Christmas album, and has enlisted the help of Iggy Pop.
The rock legend will join the pop princess on the track Christmas Wrapping - originally a 1981 hit by the American new wave band The Waitresses.
Best know for her hits Can't Get You Out Of My Head and Spinning Around, La Minogue is back with a new album of Christmas anthems and has got a bevvy of unlikely features from TV's James Corden to the legendary Iggy Pop.
Kylie and Iggy have joined up to record Christmas Wrapping - a track originally performed by The Waitresses in 1981.
Celebrating the album due for release on 13 November, Kylie will be performing the full track list for the first time at London's Royal Albert Hall on 11 December. See the tracklist for 'Kylie Christmas':


It's the Most Wonderful Time of the Year
Santa Claus Is Coming to Town (feat Frank Sinatra)
Winter Wonderland
Christmas Wrapping (feat Iggy Pop)
Only You (feat James Corden)
I'm Gonna Be Warm This Winter
Every Day's Like Christmas
Let It Snow
White December
2,000 Miles
Santa Baby
Christmas Isn't Christmas 'Til You Get Here
Have Yourself a Merry Little Christmas
Oh Santa
100 Degrees (feat Dannii Minogue)
Cried Out Christmas