Idlewild Producing Craft Beer To Celebrate New Album
30 January 2015, 18:05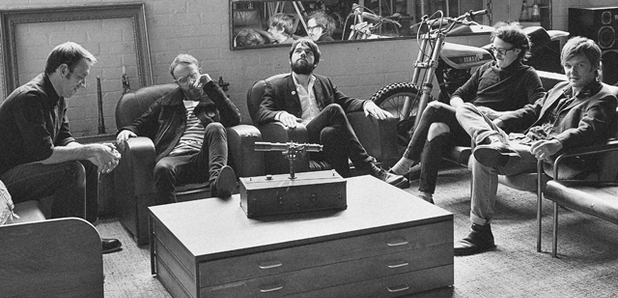 The Scottish indie rockers are releasing a limited edition IPA to mark the release of their new album - we'll drink to that.
Some bands might toast their new album with a bottle of champagne, but Idlewild are marking their return with a craft beer called Scottish Fiction IPA.

New record Everything Ever Written comes out on 16 February, but next weekend the band are hosting a party in Edinburgh where fans can get a sneaky listen to it - as well as sampling a Scottish Fiction.

It's been brewed with the help of local brewers Barney's Beer, with a blend of Scottish malt & American hops. Each of the 1250 bottles comes with a download code for an acoustic version of A Film For The Future.

Tickets for the party are free, and available here.