Ian Watkins trying to appeal his sentence
23 January 2014, 17:14 | Updated: 24 January 2014, 10:28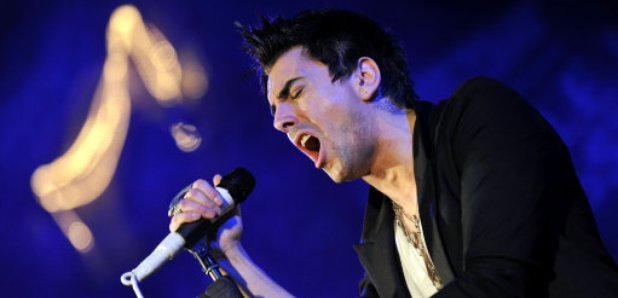 Former Lostprophets singer Ian Watkins has launched a bid to appeal his sentence for child sex offences.
The 36 year old was sentenced to 35 years at Cardiff Crown Court last month after admitting 13 offences.

Watkins sexually touched a groupie's 11-month-old before trying to have penetrative sex with the child. He also encouraged a second fan to abuse her child during a webcam chat.

The judge in his trial described him as a committed and determined paedophile.

"Those who have appeared in these courts over many years see a large number of horrific cases. This case, however, breaks new ground," Mr Justice Royce said.

"I am satisfied that you are a deeply corrupting influence, you are highly manipulative, you are a sexual predator, you are dangerous. The public and, in particular, young females need protection from you."

Watkins was told he would have to serve at least two thirds of his sentence, made up of a 29 year custodial term and six years on licence, before being considered for parole.

Two women were also jailed for 14 years and 16 years respectively.

One of them has also lodged an application for permission to appeal her sentence.