Ian Watkins Trial: Jury May Need Counselling Afterwards
15 October 2013, 11:44 | Updated: 22 October 2013, 17:13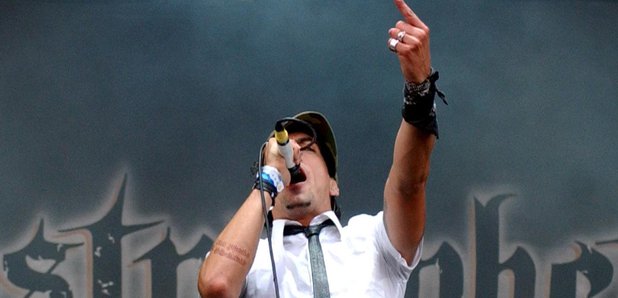 A judge has confirmed that the jury in the trial of Ian Watkins from Lostprophets will be offered counselling afterwards.
The frontman is due to stand trial from November 25 accused of child sex offences, including raping a baby, conspiracy to rape a baby and possessing, making and distributing indecent images of children.

The 36 year old appeared in court yesterday via videolink from Parc Prison in Bridgend for another pre-trial hearing.

Judge Eleri Rees, told the court: "We need to consider what material the jury will be shown.

"There is the possibility that some jury members, having completed the trial, may need counselling."

The court was also told how extra measures will be taken to select jury members have not heard of the singer.

Two women - who cannot be named for legal reasons. - will also stand trial accused of child sex offences.

They also appeared via videolink.

A case management hearing is due to take place on November 12 ahead of the trial starting on November 25.
Ian Watkins was arrested on December 19 2012.
He denies the charges against him.
His defence team have previously claimed the singer has been on suicide watch.

The remaining members of Lostprophets announced officially earlier this month that they would not be continuing as a band.