Ian McCulloch: The Killing Moon Is "Greatest Song Ever"
7 April 2015, 14:00 | Updated: 10 April 2015, 16:23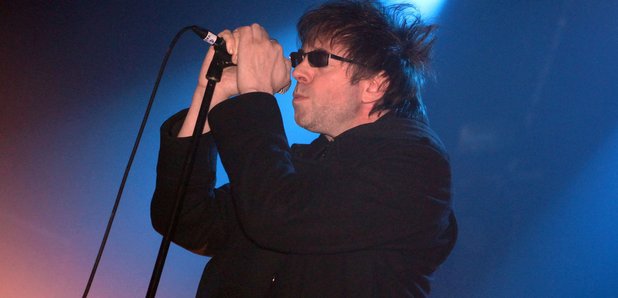 Echo and the Bunnymen's Ian McCulloch has said his band's biggest hit contains "the answer to the meaning of life".
Echo and the Bunnymen has revealed the process that led to them creating what's considered by most to be their finest song: The Killing Moon. The 1984 track reached No.9 in the charts and has been widely acclaimed by critics since its release.

Ian McCulloch and Will Sergeant have given an interview to The Guardian in which they explain what went into writing the song and it involves David Bowie, Russia and McCulloch's wife.
Ian told the newspaper: "One morning, I just sat bolt upright in bed with this line in my head: 'Fate up against your will. Through the thick and thin. He will wait until you give yourself to him.' You don't dream things like that and remember them. That's why I've always half credited the lyric to God. It's never happened before or since.

"I got up and started working the chords out. I played David Bowie's Space Oddity backwards, then started messing around with the chords. By the time I'd finished, it sounded nothing like Space Oddity."

McCulloch's wife was ticked off at how long it took to record the song, until the singer got home and played it for her - and she broke down in tears.

And Sergeant lifted the lid on the song's use in cult film Donnie Darko: "Years after it was a hit, we got an email saying this bloke wanted to use the song in a film, Donnie Darko, which we didn't think would go anywhere, so accepted a one-off £3,000. Then when the director did the director's cut he replaced The Killing Moon with Never Tear Us Apart by INXS. Aren't some people knobheads?"