Out Of Time: So This Is How R.E.M Actually Broke Up...
15 March 2016, 16:09 | Updated: 15 March 2016, 21:10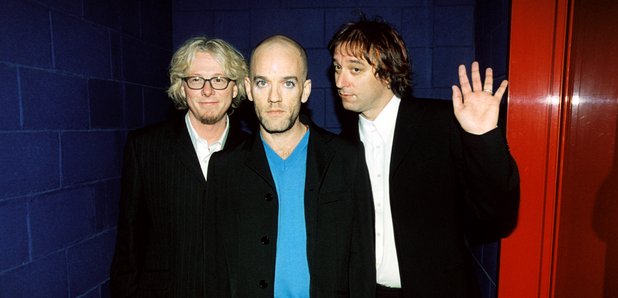 Guitarist Peter Buck has revealed how the band split 25 years after their game-changing album was released.
When R.E.M frontman Michael Stipe, bassist Mike Mills and guitarist Peter Buck announced they were splitting in 2011, it came all to soon for their fans, who felt they were still at the top of their game.
However, in a new interview with Rolling Stone, guitarist Pete Buck has revealed how the split came about, and why it was a lot calmer than you'd think.
Talking about their final tour and show in Mexico in 2008, he revealed: "We're like the Beatles there. It was great for us. And I went, 'This is kind of sad.' And Michael goes, 'Yeah, a little. We're probably never going to play these songs again.' And I went, 'You might be right.'"
Describing the conversation itself, when they were making their last album, 2011's Collapse Into Now album, Buck revealed: "We hadn't made an announcement or anything. We got together, and Michael said, 'I think you guys will understand. I need to be away from this for a long time.'
"And I said, 'How about forever?' Michael looked at Mike, and Mike said, 'Sounds right to me.' That's how it was decided."
On 12 March 1991, 25 years ago, R.E.M released Out Of Time, the album which catapulted them into the mainstream.
When the band announced their split on 21 September 2011, their statement at the time read: "To our Fans and Friends: As R.E.M., and as lifelong friends and co-conspirators, we have decided to call it a day as a band.
"We walk away with a great sense of gratitude, of finality, and of astonishment at all we have accomplished. To anyone who ever felt touched by our music, our deepest thanks for listening."