Has Black Friday Been A Flop In The UK?
24 November 2017, 11:33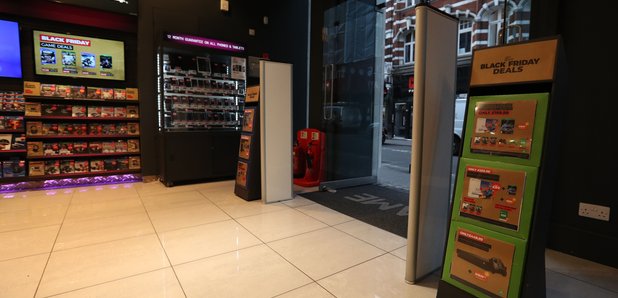 The yearly spectacle of spending doesn't seem to have caught on this year, as these clips show…
It's Black Friday! 24 November is the day after Thanksgiving in the US, which means the dash for special offers in stores is ON. People will be rushing to grab the latest bargains, not caring for their own (or others') safety.
At least that's the idea.
The tradition hasn't really taken off in the UK, despite the best efforts of retailers everywhere, as this clip shows:
And the doors are open.... the rush came and went (quickly) #BlackFriday @BBCLondonNews @BBC_HaveYourSay pic.twitter.com/jkUjFnhwMo

— Frankie McCamley (@Frankie_Mack) November 24, 2017
There were similar scenes elsewhere in the country:
Aaaaaand it's open for Black Friday. The one keen guy 10 seconds in pic.twitter.com/py5bKw7olT

— Kate West (@Katewest0) November 24, 2017
There's literally not a single queue for Black Friday at Whiteley's shopping complex pic.twitter.com/bRYf7xRkeB

— Jack Gevertz (@jackgevertz) November 24, 2017
Twitter had some choice words to say about the event, too.
£100 down to £80 is not black friday piss off

— Kasia (@_kasiamiller) November 24, 2017
UK Black Friday deals are like 'here's thirty quid off a telly' while US Black Friday deals are like 'this new computer costs ten dollars'.

— Samuel Roberts (@SamuelWRoberts) November 24, 2017