Harry Potter's Matt Lewis: "I Owe Alan Rickman A Great Deal"
17 January 2016, 11:59 | Updated: 2 August 2017, 15:01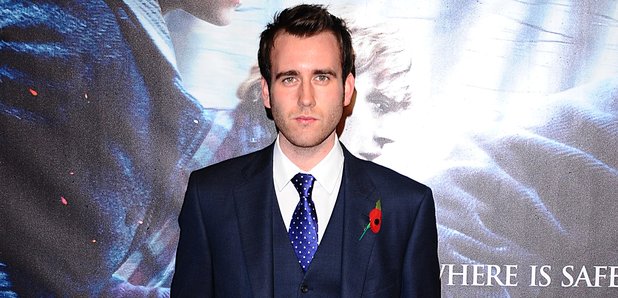 The actor talked about the loss of his "unique" and "brilliant" co-star on the Jon Holmes Radio X Weekend Breakfast show.
Matt Lewis has opened up about the loss of his Harry Potter co-star Alan Rickman, calling him "unique" and one-of-a-kind".
The 27-year-old actor, who played Neville Longbottom in the series, spoke to John Holmes shortly after the news of Rickman's death and shared some of the advice he gave.
"Alan for me was a real inspiration," Lewis said. "My whole life growing up with him on television and then being given the opportunity to work with him for that amount of time... It's hard to describe really. It was pretty special
"He was a unique and one-of-a-kind actor, who it was a pleasure to be around. I have so many fond memories of tripping him up on his cape and he used to give me the darkest look ever.
"I just remember him being so lovely and so brilliant, but being so intimidating when he was dressed as Snape."
He added: "No one could leave a room like Alan."
Talking about the crucial advice the late actor offered him, he recalled: "On his last day (shooting Harry Potter) I went into his trailer to say 'thanks' and he said 'come in and have a cup of tea' and we sat there for half an hour.
"He told me to do some theatre, which I went away and did, and the stuff he said to me in that half hour in the trailer that day, I really took on board.
"I don't think my career would have carried on to the level it has done if I hadn't had that opportunity, so I owe him a great deal".
He concluded: "He was such a chameleon. He just inhabited so many roles so vividly."
Listen to the full interview below:
Meanwhile, fans have continued to pay tribute to the late Harry Potter actor at Kings Cross station's Platform 9 3/4.
Here was King's Cross Platform 9 3/4 a few minutes ago. So much love for our Snape. pic.twitter.com/Xzp3oTOfnD

— J Fernandez (@imjfernandez) January 14, 2016
The famous fictional landmark has been visited by Harry Potter fans, who have covered it with flowers, letters and tributes for the star.