Prince Harry & Meghan's Wedding Date May Disappoint You...
15 December 2017, 14:54 | Updated: 15 December 2017, 14:59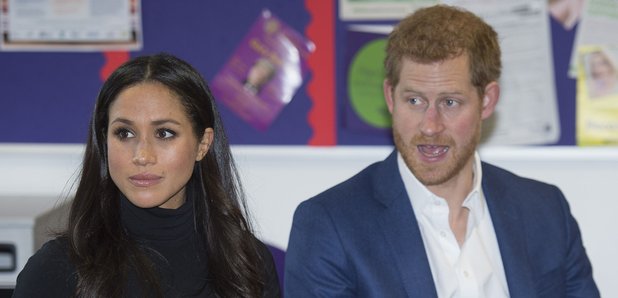 The official date of the royal wedding has been announced, but there's a catch...
Prince Harry and Meghan Markle will marry on 19 May next year at St George's Chapel in Windsor, Kensington Palace has said.
However, there's a bit of a catch.
Brits who are still holding on to the minuscule chance of getting a day off now have their hopes and dreams dashed since the date falls of a Saturday.
Their big day also clashes with the FA Cup Final, which - as the President of the Football Association - the Duke of Cambridge usually attends to present the trophy to the winners.
While nothing's been confirmed about his attendance, it's probable that Will won't be ditching his (we imagine) best man responsibilities for the football... even if it is his duty.
According to Sky News, The Royal Family will pay for the wedding, including the church service, the music, the flowers and the reception, which Prince Harry and Ms Markle have said will reflect who they are as a couple.
However, the security costs for the high-profile event will fall to the taxpayer.
Meghan Markle, a Protestant, is to be baptised and confirmed before the wedding day.
With Harry having a host of celeb mates in everyone from Foo Fighters to Bruce Springsteen, Radio X takes a look at who could play his reception.