Shaun Ryder: "I Remember The 60s More Than The 80s & 90s"
12 April 2017, 16:45 | Updated: 12 April 2017, 16:49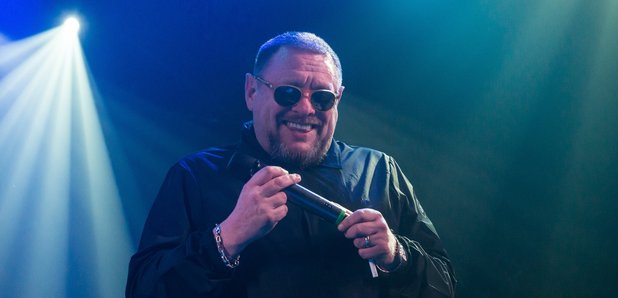 The Happy Mondays legend has revealed what to expect from their Shiiine On gig and 30th anniversary tour.
Shaun Ryder says the 80s and the 90s are just one big "blur".
The Happy Mondays are set to perform at Shiiine On Weekender at Butlin's Arena, Minehead along with The Levellers, Jim Bob (Carter USM) and The Woodentop in a celebration of the very best of 80s and 90s scene.
However, the Step On singer revealed he doesn't have much of a recollection of either decade, except for the band's trips to Brazil.
Speaking to BANG Showbiz, he said: "Well, I tell you, I can remember the 60s more than I can remember the 80s and the 90s."
""They are just a blur. We had a couple of good times in Brazil, you would have to give me something specific. I was eight years old in the 60s, but I can remember it a lot better than the 90s."
Ryder says their set at Shiiine On will be much like their 30th anniversary tour, featuring all the hits from their five albums.
"We are doing something from all the albums," said the Salford rocker.
He added: "So we are going to be doing bits from all of the albums actually. It's a greatest hits album set."