Happy Mondays' Bez Only Takes "Organic" Drugs Now...
25 January 2017, 12:15 | Updated: 25 January 2017, 17:32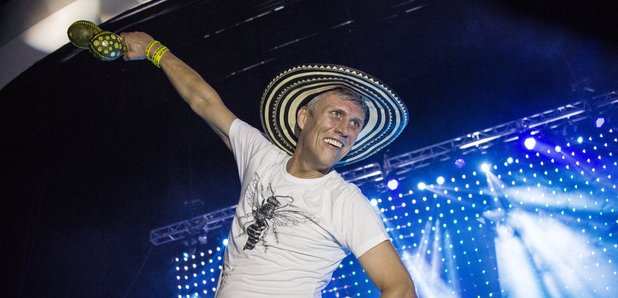 The Madchester legend revealed that he likes to steer clear of chemicals.
Bez says that only "organic" drugs "get into (his) system" nowadays.
The Happy Mondays star - who's famous for dancing with maracas in the band - revealed the news when speaking to The Guardian as for their feature on iconic dancers.
When recalling how he came to be part of the Salford outfit, the 52-year-old - whose real name is Mark Berry - explained: "I'd scored a lot of black microdots [...] "So me and Shaun [Ryder] were tripping our heads off."
"Shaun turned round and said, 'I can't go on, Bez! You're gonna have to come on with me.' So I ended up on stage tripping my nut off, shaking this maraca."
When asked about his habits now, however, Bez revealed: "I've not actually stopped taking drugs," adding "but only if they're organic will they get into my system now."
Despite keeping things "organic," the famous Madchester man says he can't shake his maracas as hard as he used to, admitting: "I played football for a United XI against Newcastle recently, and then did a show with the Mondays the weekend after.
"Man, my legs! My groin! I really struggled through that gig. I'm not as young as I used to be."