The Walkmen's Hamilton Leithauser: going solo is more fun
14 July 2014, 11:46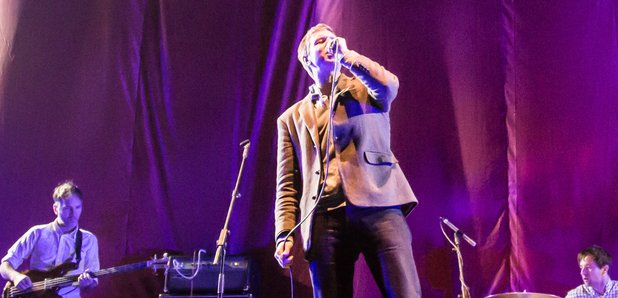 Walkmen frontman Hamilton Leithauser, who released his début solo album Black Hours last month, has admitted to Radio X he can't see his old band returning to the studio together any time soon.
"I don't know what the future holds for us, I'm going to be doing at least another record by myself. Maybe, we'll see how it goes after that," he told Radio X's Maz on last night's Communion Presents.

"Making this record was a lot more fun than making the last couple of Walkmen records," he admitted. "It's nothing personal but it just is the truth."

However he did say going solo is not all positives.
"It's really scary to be on your own, to be perfectly honest, because you don't have all your buddies to sort of talk to and rely on," he told Maz.
"It's also kind of lonely. It's like when you go and see a movie by yourself and you get up at the end and you want to say 'well, that was good' and there is no-one there to say anything to so you sort of keep your mouth closed and walk out, it's kind of a weird thing. There's a lot of that."

His former bandmate Paul, Rostam Batmanglij from Vampire Weekend and Morgan Henderson from Fleet Foxes were among his collaborators on Black Hours.

"I was lucky," he said of his collaborators.

"Morgan was my first phone call because he's the most amazing musician I've ever seen live to be perfectly honest.

"He's sort of mesmerising, if you ever watch the Fleet Foxes he really can play everything, and he said yes and that was just great. Everybody else said yes, I didn't have any nos, they were all my first choices.

Hamilton was also very complimentary of Rostam, who worked on several songs for the album.

"We wrote those two songs together, working with him was kind of... I look at it, it's like we started a band together, in my experience I just showed up, we were friends, we wrote the songs, we recorded them together, it was very much like we just had our own band."