Haim Stream Debut Album Online
25 September 2013, 17:31 | Updated: 27 September 2013, 11:28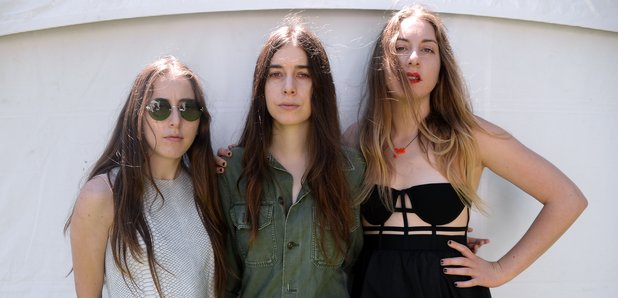 Haim have been telling Radio X it is a massive relief to be so close to the release of their much anticipated debut record Days Are Gone.
"You think that you finish a record and, like, a week later it's released but that's not the way that it goes. So for us that was really hard," Este told Radio X's Jo Good backstage at the iTunes Festival, which the band headlined.

"I think that we really wanted to make the record that we wanted to make, so we took the time needed and the good news is we're really happy with it and we love it.
"Now it's out it's like a weight has lifted and we're getting ready to keep touring to so we're really excited about everything."

The first single from Days Are Gone - Forever - was released almost a year prior to the record's eventual release date.
Este explained the album covers everything they've gone through since 2006.
"Not only our experiences but all of our friends' experiences. We've a group of gal pals back in LA that are really, really tight knit and tell each other everything so we've definitely drawn from their experiences as well

"I think it's kind of a snapshot of the past couple of years of us being a band and trying to get out of LA and go on tour."

Days Are Gone is released Monday (September 30) but you can hear it ahead of then on NPR - here>>