This Guy Plays Every Part Of The Star Wars Theme On Electric Guitar And Smashes It
1 January 2017, 16:00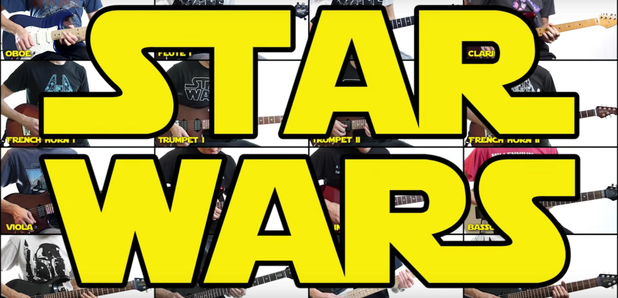 YouTuber and musician Cooper Carter gives the John Williams theme a rock facelift.
Musician and YouTuber Cooper Carter has just proved his love for Star Wars, by playing EVERY SINGLE PART of the iconic theme tune on electric guitar.
The original piece - composed by John Williams - was given a rock transformation, thanks to this split-screen YouTube video, which sees him perform and layer together all 31 of its orchestral parts.
Watch his epic video below:
Not only does Carter play the part of each and every single instrument (including something called a contraband) but he manages to show off several Star Wars t-shirts and different coloured guitars while doing it.
The force is strong in this one!