WATCH: This Guy Just Called In Sick To A Place He Didn't Even Work...
21 April 2016, 17:30 | Updated: 25 April 2016, 13:20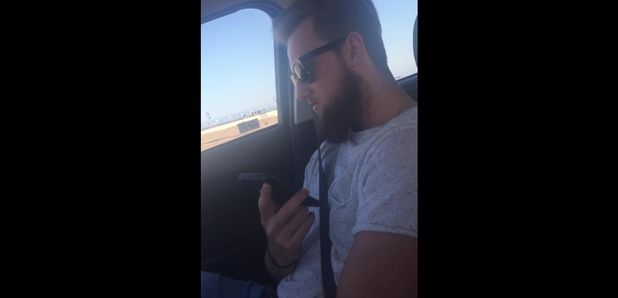 The Canadian prankster got a major telling off from his fake line manager.
Everyone's pulled a sickie at least once in their life, so we all know how nerve-racking it can be to make the all important call.
But when YouTuber user, CanadianChestHair, decided to call in sick to a place he didn't even WORK, he was anything but scared.
Armed with only a fake name, the Canadian prankster proceeds to tell the assistant manager that he's not even sick and only wants to "go fishing" because the weather's so nice out.
Watch the video below:
Massive respect to assistant manager Silvia though for keeping her cool in the face of HUGE adversity.
For those who think its a new concept, this guy's been at it too..
We would have hung up on him a LONG time ago.