Grunge Legends L7 To Reunite For Festival Shows
28 January 2015, 14:22 | Updated: 28 January 2015, 14:23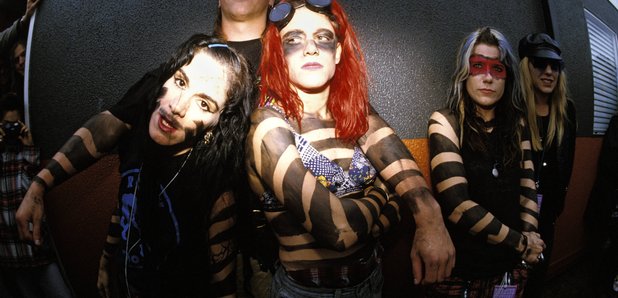 The all-girl rock band caused controversy in the 1990s and now they'll back.
After an online campaign, L7 have confirmed via their Facebook page that they'll be reforming for a string of shows over the summer. They'll be playing Azkena Rock Festival ARF in Spain on June 19th and Hellfest Open Air Festival in France on June 20th.
The statement says "ATTENTION: YOU DID IT!!! Your support, prayers, pleads, demands, and harassment here on this page have worked! The Original Line-up of L7 ARE REUNITING! (and it feels so good). WOO HOO!"
The band have said that more shows will be announced tomorrow.

Speaking on their Facebook page at the end of last year: "They say to raise a child it takes a village, well to get interest from promoters for L7 to do reunion shows it's going to take an ARMY. An army of you all. No joke."

The all-girl band were involved in two of the most controversial moments in grunge history while playing in the UK.

At the 1992 Reading Festival, the band were pelted with mud when technical problems ruined their set and responded by throwing used sanitary products back into the crowd. Later that year their singer Donita Sparks stripped from the waist down during a live TV performance.