Gorillaz Tease "The_End" With Cryptic Posts Online
21 September 2016, 09:51 | Updated: 11 May 2017, 17:02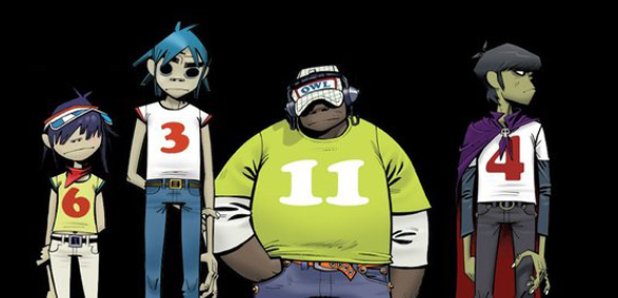 The animated outfit have kept their fans guessing on social media.
Gorillaz have teased "The_End" online.
The animated outfit, - co-created by Blur frontman Damon Albarn and artist Jamie Hewlett - posted a cryptic message on Twitter last night (20 September,) with the words "The_End" and "until next time".
Until next time... pic.twitter.com/k0rCIj5wV4

— gorillaz (@gorillaz) September 20, 2016
In June, it was reported that their upcoming album would be ready for 2017, after the GorillazNorthAmerica Instagram fan page said Hewlett told them the album was "really fuckin special" and "can't be rushed".
See their post below:
The Demon Days outfit have given their social media accounts a considerable face-lift of late, previously deleting their YouTube videos to replace them with HD versions.
Now, the band appear to be re-tracing their steps with a walk down memory lane on their Instagram, and pinning a post on their Twitter, captioned "In the beginning".
"In the beginning..." by @gorillazhttps://t.co/VJOa9YhxHa

— gorillaz (@gorillaz) September 20, 2016
Could we be getting a big announcement very soon?