Has The New Gorillaz Album Tracklist Been Leaked?
20 March 2017, 11:05 | Updated: 11 May 2017, 16:59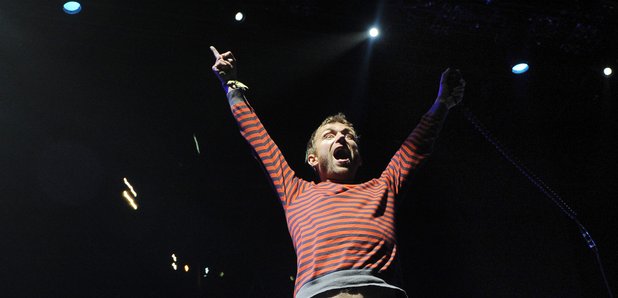 A fan has reportedly found new tracks registered by the animated band, suggesting collabs with the likes of Grace Jones and Rag'n'Bone Man.
The tracklist for Gorillaz new album has reportedly been leaked.
According to a user of hasitleaked.com, new tracks were registered by the band on Phonographic Performance Limited, which could well feature on their fifth album.
Impressive Gorillaz album feature list
Vince Staples, De La Soul, Pusha T, Danny Brown, Kelela + lots more.https://t.co/FlkHzCDFP9 #leak pic.twitter.com/4SOVqWuaGN

— Has it Leaked (@hasitleaked) March 17, 2017
If the tracks are indeed real, then the animated outfit have collaborated with a host of musicians, including the likes of De La Soul, Grace Jones and Rag'n'Bone Man.
Also featured on the apparent leaked list is the band's previously unveiled anti-Donald Trump track, Hallelujah Money- their collaboration with Benjamin Clementine.
See what's reported to be the full list of tracks here:
Andromeda (Feat. D.R.A.M.)
Ascension (Feat. Vince Staples)
Busted And Blue
Carnival (Feat. Anthony Hamilton)
Charger (Feat. Grace Jones)
Circle Of Friendz (Feat. Brandon Markell Holmes)
Halfway To The Halfway House (Feat. Peven Everett)
Hallelujah Money (Feat. Benjamin Clementine)
Interlude: Elevator Going Up
Interlude: New World
Interlude: Penthouse
Interlude: Talk Radio
Interlude: The Elephant
Interlude: The Non-conformist Oath
Intro: I Switched My Robot Off
Let Me Out (Feat. Mavis Staples & Pusha T)
Momentz (Feat. De La Soul)
Out Of Body (Feat. Kilo Kish, Zebra Katz & Imani Voshana)
Saturnz Barz (Feat. Popcaan)
Sex Murder Party (Feat. Jamie Principle & Zebra Katz)
She's My Collar (Feat. Kali Uchis)
Strobelite (Feat. Peven Everett)
Submission (Feat. Danny Brown & Kelela)
The Apprentice (Feat. Rag'n'bone Man, Zebra Katz & Ray BLK)
Ticker Tape (Feat. Carly Simon & Kali Uchis)
We Got The Power (Feat. Jehnny Beth)