WATCH: Gorillaz Share Hallelujah Money Track And Teaser Image
19 January 2017, 16:36 | Updated: 11 May 2017, 17:00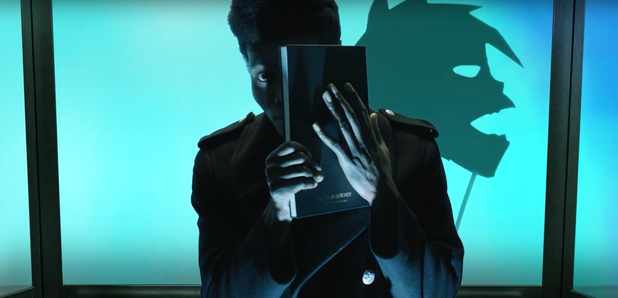 The animated band have debuted a new song, featuring Benjamin Clementine.
Gorillaz have shared a brand new video Hallelujah Money, featuring 2015 Mercury Prize winner Benjamin Clementine.
Watch it now:
The animated band posted the political track on Twitter, with the caption: "Dark times - u need someone to look up to. Me. Here's a lightning bolt of truth in a black night. Now piss on! New stuff won't write itself."
The lyrics and video - which references a wall and shows images of the Klu Klux Klan - have caused fans to see the track as a criticism of President-elect Donald Trump on the eve of his Inauguration.
The song came along with a teaser on Instagram, which saw Murdoc take the place of the BBC test card girl, and the words "TRANSMISSION" alongside "wearestillhumanz".
See it here:
Find out more about the BBC test card girl below: