Is This Why Gorillaz Deleted Their Videos Off YouTube?
30 June 2016, 12:05 | Updated: 11 May 2017, 17:02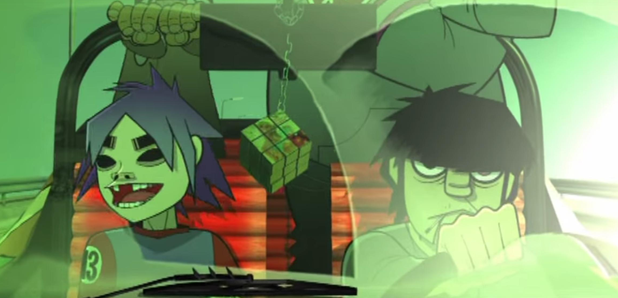 Could we be expecting new visuals from the animated outfit in the near future?
Gorillaz deleted videos on their official YouTube account this week, and some fans are wondering why.
The creators of the animated outfit have been very busy lately, with Damon Albarn and Jamie Hewlett both confirming work was well underway on their "fast" and energetic LP.
Despite Jamie Hewlett suggesting we won't see the release of their "really f***ing special" album until 2017, there seems to be a lot of activity on their YouTube account suggesting otherwise.
After removing the catalogue of their biggest hits, they were soon uploaded again in HD, allowing fans to watch the likes of Feel Good Inc. and Clint Eastwood in all their glory.
See them below:
Is it simply a case of wanting to show off their videos as much as possible, or are they paving the way for a debuting a fresh look at the cartoon band.
If The 1975 going on a Twitter blackout and Radiohead deleting all of their internet presence is anything to go by, then we could very well be expecting something new.
Watch this space.
Meanwhile, Gorillaz co-creator and Blur frontman Damon Albarn became one of the first musicians to comment on the results of the EU Referendum at Glastonbury Festival this year.
Taking to the Pyramid Stage with The Orchestra Of Syrian Musicians, he told the crowd, "democracy has failed us," before adding:"I just want all of you to know, when we leave here, we can change that decision.
"It is possible."
Watch him onstage below:
Damon Albarn first Glastonbury star to mention EU result. "Democracy failed us because it was ill-informed." pic.twitter.com/4tnok61MUH

— Kaya Burgess (@kayaburgess) June 24, 2016