Gorillaz confirmed for comeback in 2016
13 October 2015, 13:32 | Updated: 11 May 2017, 17:03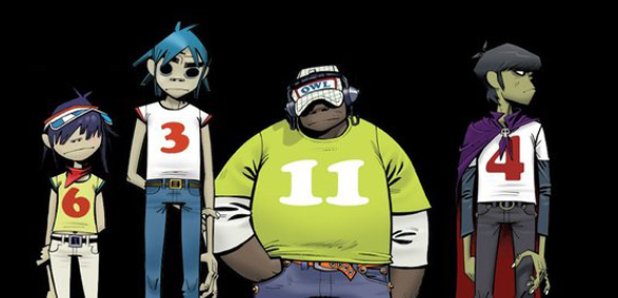 Illustrator Jamie Hewlett confirms he's working on new creative for the animated band.
Gorillaz are set to return in 2016, according to illustrator and co-creator Jamie Hewlett. The artist, who was interviewed by DIY, confirmed he was "working on" visuals for the virtual band, who were co-inspired by Blur's Damon Albarn.
Hewlett told DIY: "I'm working on it at the moment, and it's going very well. I'm very excited."
Gorillaz fans don't have to wait too long for more news of the band, but they will have to hold out for any specific details of what will happen to characters 2D, Murdoc Niccals, Noodle and Russell Hobbs.
"I don't want to say too much about it, but I'm at that phase of experimentation," Hewlett teased.
The news comes after months of speculation about a comeback and hints from Damon Albarn, who said he was in the process of "reactivating" the band.
Since The Fall, Gorillaz's last album in 2011, Albarn's kept pretty busy.
Among the multiple projects and charity work, the Britpop star launched Rocket Juice & The Moon in 2011, his side-project with Flea from the Red Hot Chili Peppers, released solo album Everyday Robots in 2014, and released Blur's The Magic Whip LP as well as embarked on a tour with the band in 2015.