There Might Be A Wait For Gorillaz's "Really F*cking Special" Album...
15 June 2016, 13:30 | Updated: 11 May 2017, 17:02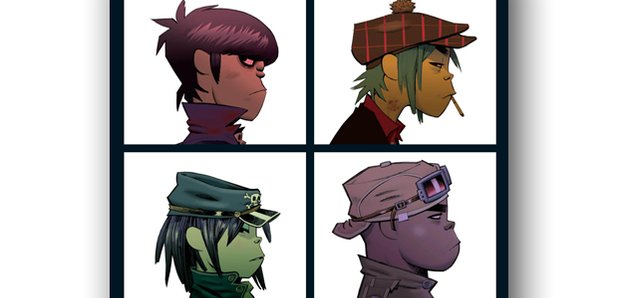 Animator Jamie Hewlett told fans he didn't want to rush the process.
Fans of Gorillaz will have to wait a bit longer to hear their new album, as apparently it won't be ready until 2017.
According to fan Instagram account, gorillaz.namerica, the band's co-collaborator, Jamie Hewlett, revealed the music was "really fucking special" and "can't be rushed".
Fan - who posed for a snap with the animator his The Suggestionists exhibition in New York - explained: "WE GOT JAMIE NEWS! This here is HIM and our friend Linda. JAMIE says new GORILLAZ is special, really fuckin special. Can't be rushed. 2017, yo. Fuck. So, guys, that Gorilla Fund, we got time."
Damon Albarn was also out supporting his friend and co-collaborator at the Woodword Gallery, with a fan posting a picture of the pair on Instagram:
The Blur man previously teased their upcoming studio effort, as "fast" and energetic, while Hewlett gave fans a sneak peek into their studio sessions.