Born In January? You Can Get Free Pizza On Blue Monday...
11 January 2017, 12:18 | Updated: 11 January 2017, 12:31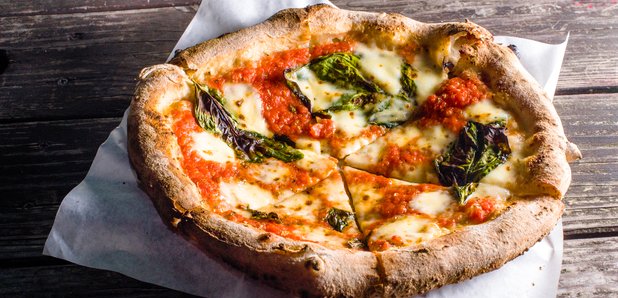 Franco Manca is giving away free pizza to anyone with a birthday this month on Monday 16 January-dubbed the most depressing day of the year.
Let's face it: Having a birthday in January is absolutely pants.
Everyone is broke after Christmas, half your mates are attempting dry January, and everyone is so cold and depressed they barely want to leave the house anyway.
But, as Metro reports, artisanal pizza chain Franco Manca are encouraging us to eat away our blues by offering a freebie to anyone who wants it on 16 January... just as long as they have a birthday this month.
The sourdough-enthusiasts are hoping to lift our spirits on what has been dubbed as Blue Monday, because it is thought (after some very scientific calculations, of course) to be the most depressing day of the year.
So if you're a Capricorn or Aquarian and you you fancy a cheese-induced pick-me up, all you have to do is head down to your local branch with your I.D, and eat in store.