Gerard Way Reveals Solo Album Details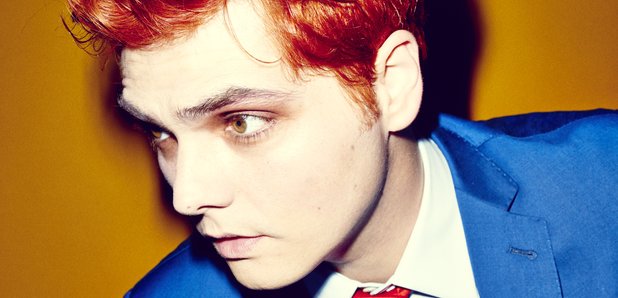 The album will be released on September 29th and pre-order from August 19th.
The album, which will be released on Warner Bros. Records, will be called Hesitant Alien. Fans who pre-order the album will receive tracks Action Cat and No Shows instantly.
Speaking on the album, Way explains how he had a lot of British influences and well as US ones. "I looked to the Britpop poets like Jarvis Cocker and Damon Albarn, drawing upon everyday life. I also experimented with the abstract, and looked at Frank Black's work both with the Pixies, and as a solo artist. There was no concept and no call-to-arms."
Gerard Way will perform his first solo shows at the Reading & Leeds Festivals next month. See the album track listing below.
1. Bureau
2. Action Cat
3. No Shows
4. Casting Shadows
5. Millions
6. Zero Zero
7. Juarez
8. Drugstore Perfume
9. Get The Gang Together
10. How's It Going To Be
11. Maya The Psychic