Gene Simmons teams up with Engelbert Humperdinck
27 January 2014, 09:39 | Updated: 27 January 2014, 11:42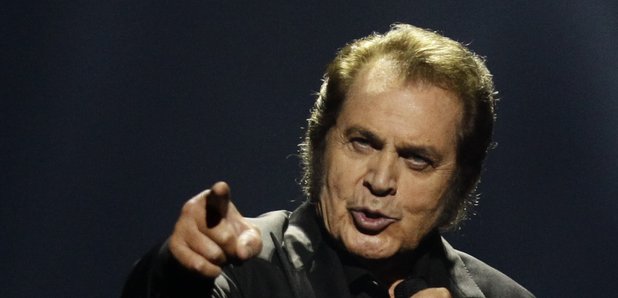 Gene Simmons has joined forces with veteran crooner Engelbert Humperdinck for a cover of track Spinning Wheel.
The song will appear on Humperdinck's album of duets, entitled Engelbert Calling, which is out in March.

Smokey Robinson, Willie Nelson, Charles Aznavour, Sir Elton John and Sir Cliff Richard are among his other collaborators.

"The Hump rocks. Wanna see how it's done? Let Engelbert Humperdinck show you," 64 year old Gene Simmons commented.

Humperdinck meanwhile said:

"I had an absolute blast recording and measuring tongue sizes with Gene Simmons. He won - just. It's been a labour of love and I'm truly proud of how it's turned out."

The pair have a combined age of 141.

Engelbert Calling is out 17 March.