GOT Author George RR Martin Confirms He's Alive, Following Death Of Beatles Producer
10 March 2016, 14:00 | Updated: 25 April 2016, 15:04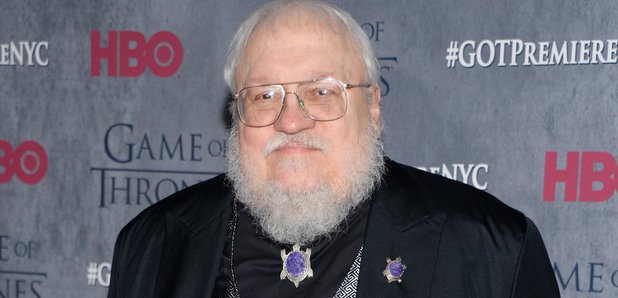 The Game Of Thrones writer paid tribute to The Beatles producer and cleared up the confusion following the sad news.
George RR Martin - the author of Game Of Thrones - has confirmed he is alive, following the passing of Beatles producer George Martin.
The news that the 90-year-old passed away yesterday led to thousands of tributes, but also confused fans of the famous novelist at the same name.
The GOT writer took to his blog to write a an official statement, entitled "Not Dead Yet" to put his fans at rest and pay tribute to the "Fifth Beatle".
He wrote: "While it is strangely moving to realize that so many people around the world care so deeply about my life and death, I have to go with Mark Twain and insist that the rumors of my death have been greatly exaggerated.
"It was Sir George Martin, of Beatles fame, who has passed away. Not me.
"He will be missed. I never met Sir George (I did meet Paul McCartney once, for about a minute, while waiting for the valet to bring my rental car up at the Four Seasons in Beverly Hills), but like many millions of others, I loved the Beatles, and Martin's contribution to their music is worthy of recognition and honor."
The writer then posted a video "in his honour," featuring Paul McCartney performing Yesterday.
See it below:
Ringo Starr led the tributes on Twitter, sending love to his family and saying he "will be missed".
God bless George Martin peace and love to Judy and his family love Ringo and Barbara George will be missed xxx

— #RingoStarr (@ringostarrmusic) March 9, 2016
Meanwhile, Paul McCartney wrote a touching tribute on his official website, calling Martin a "true gentlemen" and "like a second father."