Frightened Rabbit Announce New EP
7 May 2013, 18:11 | Updated: 8 August 2013, 15:02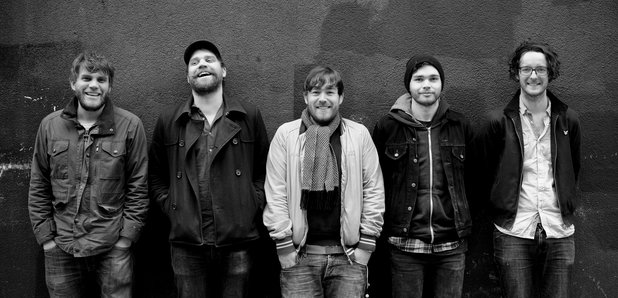 Frightened Rabbit have announced a new EP - Late March, Death March.
The EP will be out June 4 and features a track of the same name,
"This song takes a fairly commonplace, mundane event (an argument on the way home from a night of drinking) and adds a fair bit of melodrama, mimicking the gasoline effect of pouring drink on an argument, I suppose," singer Scott Hutchinson said.
"I've always loved elevating 'the everyday' into something larger and louder than it actually is. These small things can seem so serious and earth shattering at the time, then you wake up and you can see how daft you both were."
The Scottish band have been chosen to support The National on their upcoming US tour in September before headlining O2 Academy Brixton in November.

Late March, Death March tracklisting:
1. Late March, Death March
2. The Architect
3. Late March, Death March (alternate version)
4. Decembers Traditions (live at Barrowlands)
5. The Oil Slick (live at Barrowlands)