Frank Turner: new album will be "Hungry and Fierce"
26 November 2014, 15:20 | Updated: 26 November 2014, 17:32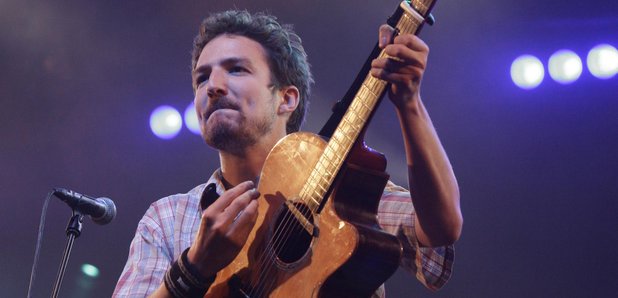 The singer-songwriter tells Radio X that his "hungry and fierce" sixth album will give people a reason to care about his music.
Frank Turner has promised Radio X that he doesn't want to "sink into complaceency" and wants his next album to be judged as if it was his first.


Frank was talking to Danielle as his new collection of rarities and b-sides The Third Three Years is released, but it was his next album that Frank said was taking up most of his thoughts.

Turner said: "I'm quite driven by the idea that it's up to me to give people a reason to continue to care about who I am and what I do.

"By this point in their career, for a lot of bands it's like: the people who like you, like you and the people who don't, don't. I don't want to sink into that complacency and the sort of slow, managed decline."
But he's come up with a unique solution to overcoming that - making a record as if it was his first time in the studio.

"I've got this idea about making a record that sounds and feels like a debut album and can be evaluated as a debut album...we're stripping everything back, we're not going to take very long making it.

"Sometimes a band whose several albums into their career, you get reviewed as a band whose several albums into their career. It's slightly sort of different rules of taste and judgment than it would be for a brand new band that no-ones ever heard before.

I don't think that's particularly legit actually."

And Frank's promised to play some of his new material when he headlines Winter Wonderland, although he promises to play some of the old favourites too to ensure he "brings the house down a little quicker."