Founding Beastie Boys Member John Berry Dies, Aged 52
20 May 2016, 09:19 | Updated: 20 May 2016, 12:21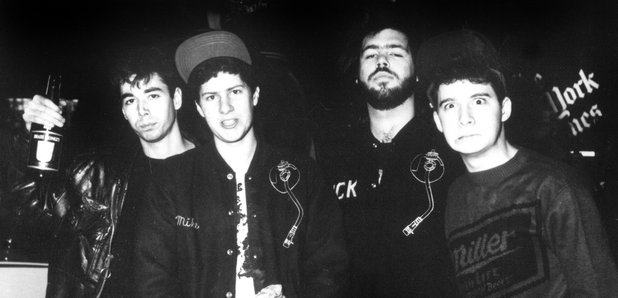 Berry's father has confirmed the guitarist was suffering from frontal lobe dementia.
John Berry - an original member of the Beastie Boys - has died, aged 52.
His father has confirmed to Rolling Stone that he passed away in a hospice on Thursday, after suffering with frontal lobe dementia.
Berry - who is credited with coining the Beastie Boys name - formed an early punk incarnation of the band in 1981 with Mike Diamond, Adam Yauch and Kate Schellenbach.
The guitarist left the group shortly after he featured on the Beastie Boys' first EP, Polly Wog Stew, which was recorded in November 1982.

Berry and Kate Schellenbach - who left shortly after in 1983 - were both replaced by Adam Horovitz (Ad-Rock), making the band definitive line-up.
Berry was a member of several bands including Big Fat Love, Highway Stars and Bourbon Deluxe, but the part he played in forming the Beastie Boys was never forgotten by the trio.
Adam Yauch, who was battling cancer when Beastie Boys were inducted into the Rock N' Roll Hall Of Fame in 2012, remembered Berry's importance in his speech, which was read out on the night by bandmate Horovitz.
Yauch sadly passed away just months later aged 47, on 4 May 2012.