Fleetwood Mac Promise "Last" Album After Isle Of Wight
30 December 2014, 09:01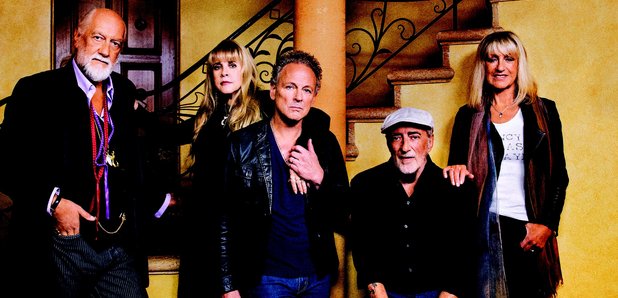 The legendary pop group have reunited for a series of festival dates in 2015, and as soon as they're done, will record a new album which could be their last.
After years of speculation that they might headline Glastonbury, Fleetwood Mac instead signed up for the Isle of Wight festival in 2015. And now we know what the legendary band will do afterwards: record an album that might be their final one.

Lindsey Buckingham revealed that the genesis of the new material came after the reunited band met up in England.

Christine McVie, who hadn't played with Fleetwood Mac since 1998, will appear onstage with the group next year and it's her ideas for songs that started the ball rolling.

"We went in the studio for two months and came up with probably the best group of songs that were co-written that we've done in years," says Lindsey.

And he hinted it could be the band's last album, saying an album "would be a beautiful way to kind of wrap up this last act."