Fat White Family Post Dick Pic Of Guitarist Saul Adamczewski
13 April 2016, 10:43 | Updated: 25 April 2016, 13:23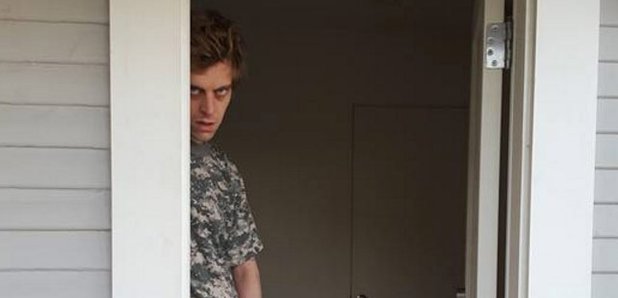 The socialist punk outfit posted the shocking picture on their Facebook Page.
Fat White Family have shocked us again, this time by posting a dick pic of their guitarist Saul Adamczewski.
The picture, which was posted on their Facebook page sees the Whitest Man On The Beach guitarist with nothing on but socks and a t-shirt.
See their post below: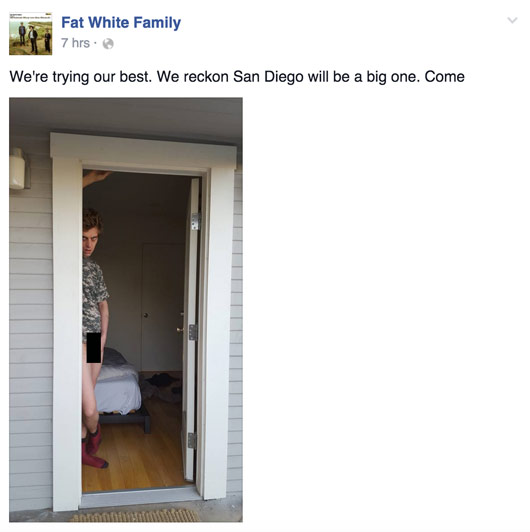 Picture:Facebook/Fat White Family.
The revealing image currently is still up on the social media site, so its safe to assume Facebook haven't noticed it yet.
This week, frontman Lias Saoudi told Noisey about the band's constant battle with drug abuse.
Speaking about the band and Adamczewski - who was admitted to rehab last December for Heroin addiction - he said:"Almost everybody has some kind of personality disorder. Genuinely: there are issues in the group. Then there's the pressure of touring for years. It feels like it's always about to fall-apart.
"It's always on the rocks. Me and Saul are always two minutes away from head-butting each other."
He continued, "It's just maintaining [his sobriety] under the constant pressure of touring. I get really depressed on tour. It's like, you do that big fucking show at the Coronet, then you're just sat in the pub like – what now? You can't just go home and go to bed, can ya?

"And if you've developed a penchant for heroin and crack…. That was never my thing. I do heroin maybe twice a year just to remind myself how much I fucking hate it. It's only really good for me if I've got fourteen hours in which all that is expected of me is to lie perfectly still and not vomit. That's kind of the buzz I get off of heroin."

Lias also opened up about the band's earnings, saying they only make £800 a month. "People tend to hone in on the trashy elements and it's not like we haven't been overt in that sense," he said of the band's image.
Fat White Family continue their North American tour tonight (13 April) at The Satellite in Los Angeles.