Fan's Ear Gets Bitten Off During Eagles Of Death Metal's Toronto Gig
10 May 2016, 13:47 | Updated: 10 May 2016, 13:54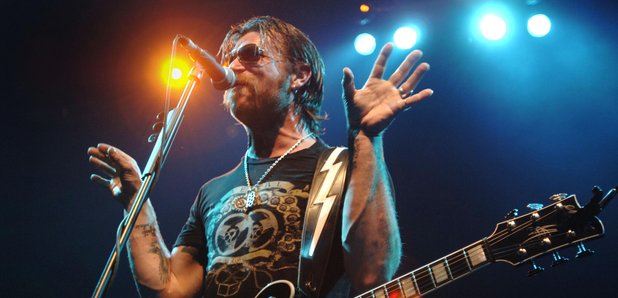 The band were playing at the Toronto Opera House when the incident is said to have occurred.
A fan had his ear bitten off at an Eagles Of Death Metal gig, according to reports.
According to Aux, the band were playing at Toronto's Opera House on Saturday 7 May, when an altercation erupted in the crowd.
WARNING: IMAGE OF THE EAR IS POSTED BELOW
Athena Ellinas-Towers, general manager at the Opera House, said: "I didn't witness anything, but there was a confrontation between two individuals. It was brought to my attention by the medical attention.
"The one gentleman that instigated the whole thing was arrested and charged. I'm not sure of the charges; I just saw him being arrested. The police haven't followed up with me yet. We called them because this is a serious offence."
When asked about the ear, she added: "A customer picked it up, because I didn't know where it was. She put it on ice and we gave it to the ambulance when they arrived. I asked the police to follow up with me but they never did. This is a first, let's say. I didn't actually believe it when someone came up to me and told me what happened. It's just bizarre."
Toronto photographer Gary William Ogel posted a picture of what is believed to be the bitten part of the ear on Instagram, writing: "At the Eagles of Death Metal show where a MAN BIT A PART OF ANOTHER MAN'S EAR OFF".
He added: "I saw the fight, but didn't realize the ear had been bitten off till 5 minutes later."
See the image below:
Eagles Of Death Metal continue their North American tour dates tonight at the Higher Ground in Burlington, Vermont.